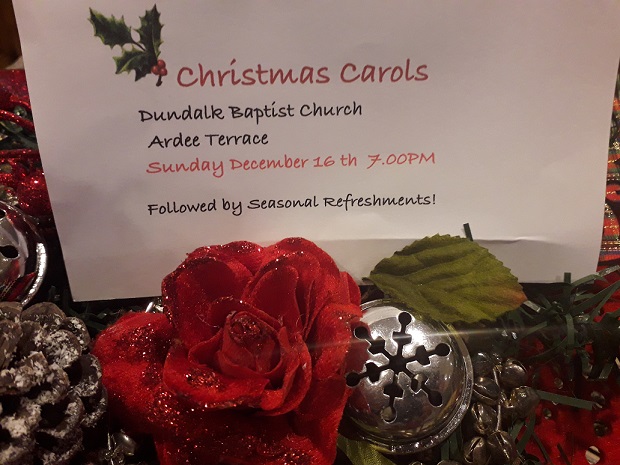 Yes, its that time of year again!
Join the Dundalk Baptist Church at 7pm on the 16th of December for our annual Christmas Carols. Please make sure you come early as this is a popular event. Dundalk FM will be recording this event.
Seasonal refreshments afterwards
Location: Church Building – Adree Terrace. If you need a google map for directions, please click on contacts and one is available to view.